Kindergarten through Fifth Grade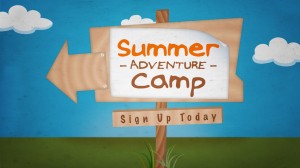 Reminder to Bible Center parents: Summer Adventure Camp will be available for 10 weeks this summer through Bible Center Preschool for students in kindergarten through fifth grade.
Summer Camp opens at 7 AM and closes at 6 PM daily from Tuesday, May 30 through Friday, August 4. Summer Camp is available for part-time (3 days a week) or full-time (5 days a week). Spaces are reserved for students on a first-come-first-served basis with Bible Center School students receiving first preference. A new option is available for either a 10-week or 8-week enrollment.
Activities include swimming, picnicking, bowling, skating, field trips, guest speakers, crafts and special activities. Drop in to the preschool office or call 304.941.1710 for information and enrollment packet.