Kindergarten through Fifth Grade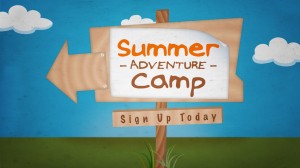 Reminder to Bible Center parents: Summer Adventure Camp will be available for nine weeks this summer through Bible Center Preschool for students in kindergarten through fifth grade.
Summer Camp opens at 7 AM and closes at 6 PM daily from Tuesday, May 31 through Friday, July 29. Summer Camp is available for part-time (3 days a week) or full-time (5 days a week). Spaces are reserved for students on a first-come-first-served basis with Bible Center School students being given first preference.
Activities include swimming, picnicking, bowling, skating, field trips, guest speakers, crafts and special activities. Drop in to the preschool office or call 304.346.0431 for information and enrollment packet.