In addition to the Elementary and Middle School, Bible Center School provides a Preschool program for three- and four-year-olds. Preschool parents may choose for their child to participate in the three- or five-day program. Parents may also choose to enroll their child for the instructional time only (9 AM-12 PM) three or five days a week. The Preschool is open Monday-Friday and is licensed by the state of West Virginia.
The Preschool four year olds utilize the BJU Press Curriculum called Pathways for Preschoolers. Using the same curriculum as the main school helps make the transition to Kindergarten seamless. The BJU four-year-olds curriculum helps develop the whole child through play, discovery, and academic learning with a Biblical worldview.
The Preschool faculty and staff provide a nurturing environment where children thrive. We recognize and celebrate that preschool children learn through discovery and playtime.
The preschool program was recently voted the "Best in the Valley." We know it's because of our preschool faculty and staff and the environment they cultivate for our precious preschoolers.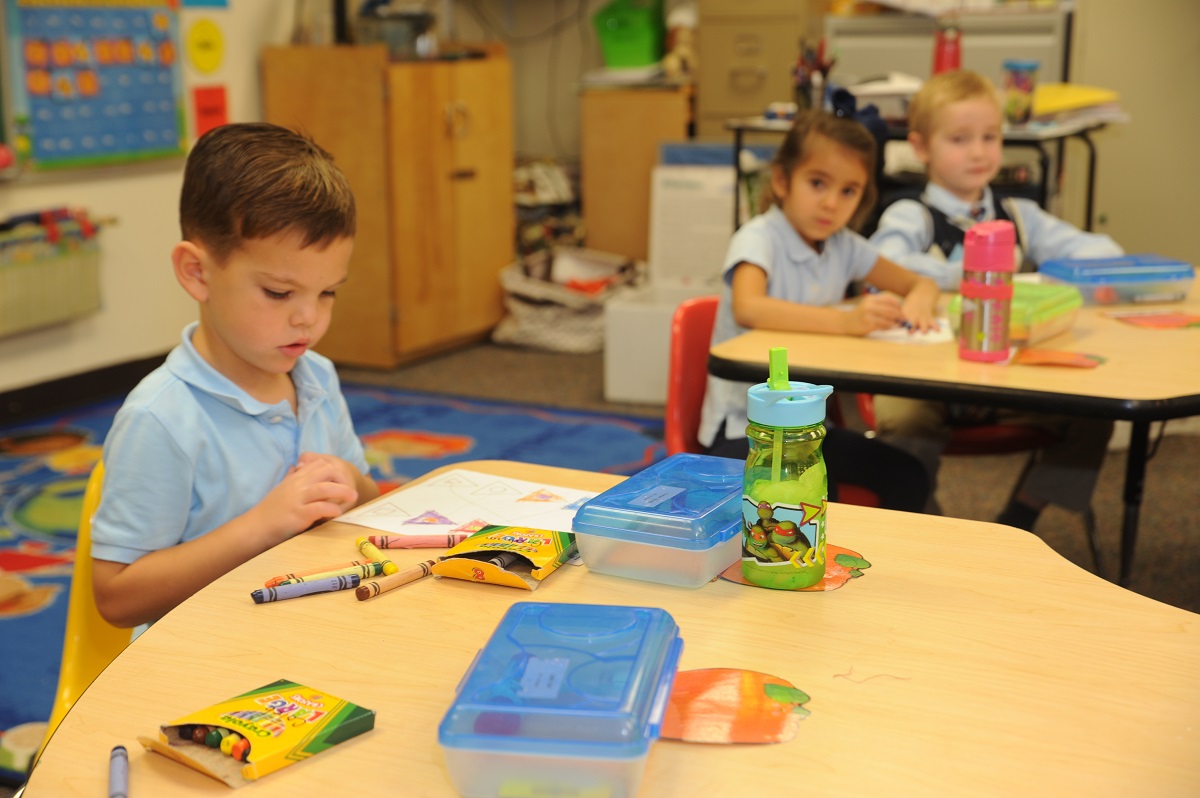 What to Wear
Comfortable play clothes
Stretchy clothing with elastic waist bands on Gym day
Tennis shoes and socks are required each day. This is mandatory for their comfort and safety.
It is recommended that children keep a light sweater or hoodie at the center to wear whenever necessary. An extra change of clothing should be stored in the classroom for accidents and spills.An extra (seasonal) complete change of clothing should be stored in the classroom in case of spills or accidents. All items, including coats, jackets, and sweaters, should be clearly labeled with the child's name.
School uniforms are required for TK, as stated in the school policy.
Special Days
Several events are held throughout the year, many of which parents and grandparents are invited to attend with their child(ren) such as: Fall Festival Week, Thanksgiving Feast, Christmas program and treats, Mother's Day Luncheon, and Father's Day picnic.